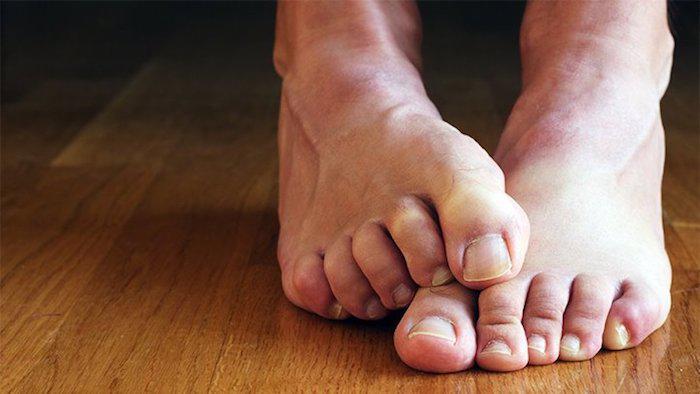 The thought of summer brings to mind warm days at the beach, eating ice cream, and wearing shorts and sandals. But if you suffer from nail fungus, your feet might look far from beach-ready. Nail fungus can make the mere idea of wearing sandals an unpleasant picture.
Nail fungus is a common condition that affects about 10% of Americans. Characterized by discolored, thick, and brittle nails, fungus can be unsightly and embarrassing. Even worse, serious infections can spread to your skin and other nails, including your fingernails.
At his Jeffrey Kleis, DPM, practice, serving Costa Mesa and Long Beach, California, Dr. Kleis offers solutions to toenail fungus and many other foot problems. Using the latest laser technology, he can treat your toenail fungus and help you get sandal-ready for summer.
Don't live with embarrassing toenail fungus
Toenail fungus may be common, but that doesn't mean you have to live with it. Nail fungus often starts as a white or yellow spot on your nail that grows and spreads over time. Nail fungus can make your nails brittle, thick, and unsightly.
Fungus grows beneath your nails and damages them. Symptoms of toenail fungus often include:
Thick nails
Brittle or crumbling nails
White, yellow, or brown discoloration
Distorted nail shape
Unpleasant, foul smell
The fungus that causes these symptoms thrives in warm, damp conditions. If you walk barefoot in places like gym locker rooms or the decks around swimming pools, you put yourself at risk for contracting a foot fungus. People with a history of athlete's foot or feet that sweat excessively are more susceptible to developing toenail fungus, too.
Typically, a fungus enters your foot or toe through a small cut or injury in your skin. Toenail fungus becomes increasingly common as you age. When you get older, your nails get brittle and can crack, allowing fungus to enter more easily.
Nail fungus is most common on toenails, but it can affect your fingernails as well. It's a good idea to seek treatment with Dr. Kleis if the fungus worsens with time or if you have diabetes or a weakened immune system.
Laser treatment targets fungal infections
Dr. Kleis is a leader in laser nail fungus treatment. Nail fungus can be difficult to get rid of, and it often returns even if conservative treatment is successful. While oral antifungal medications are a common treatment method, they can't completely destroy a fungal infection. Laser treatment is a safe and effective way to destroy the fungus beneath your nail, aiding in recovery.
Because there are multiple types of fungi, mold and yeast that can infect your nails, and there isn't one laser that kills all of them, Dr. Kleis uses two types of lasers — Cutera GenesisPlus™ and Q-Clear™ to make sure he gets the job done. His is the only practice in California that offers the dual laser therapy.
The lasers emit tiny, powerful pulses of light that penetrate your nail and destroy fungus. Laser therapy won't hurt your nail or the surrounding skin, making it safe and typically pain-free. You may benefit from multiple treatment sessions, depending on your condition and what's causing your infection.
To help you decide if laser nail treatment is right for you, Dr. Kleis examines your nails and discusses your medical history with you. If laser treatment is your best option to knock out nail fungus, you can expect your sessions to take about 30 minutes. There's no downtime, so you can return to your daily activities immediately.
After laser toenail treatment destroys the fungus, a healthy nail grows out over time and replaces the discolored, crumbled, or thick nail. As early as six months after treatment, you may have healthier, nicer-looking nails.
It's time to do something about your toenail fungus. Living with toenail fungus can be embarrassing, and it can cause other health problems if left untreated. With laser treatment at Dr. Kleis' office, you can have sandal-ready feet by summertime. Call our office or book your first appointment online today.